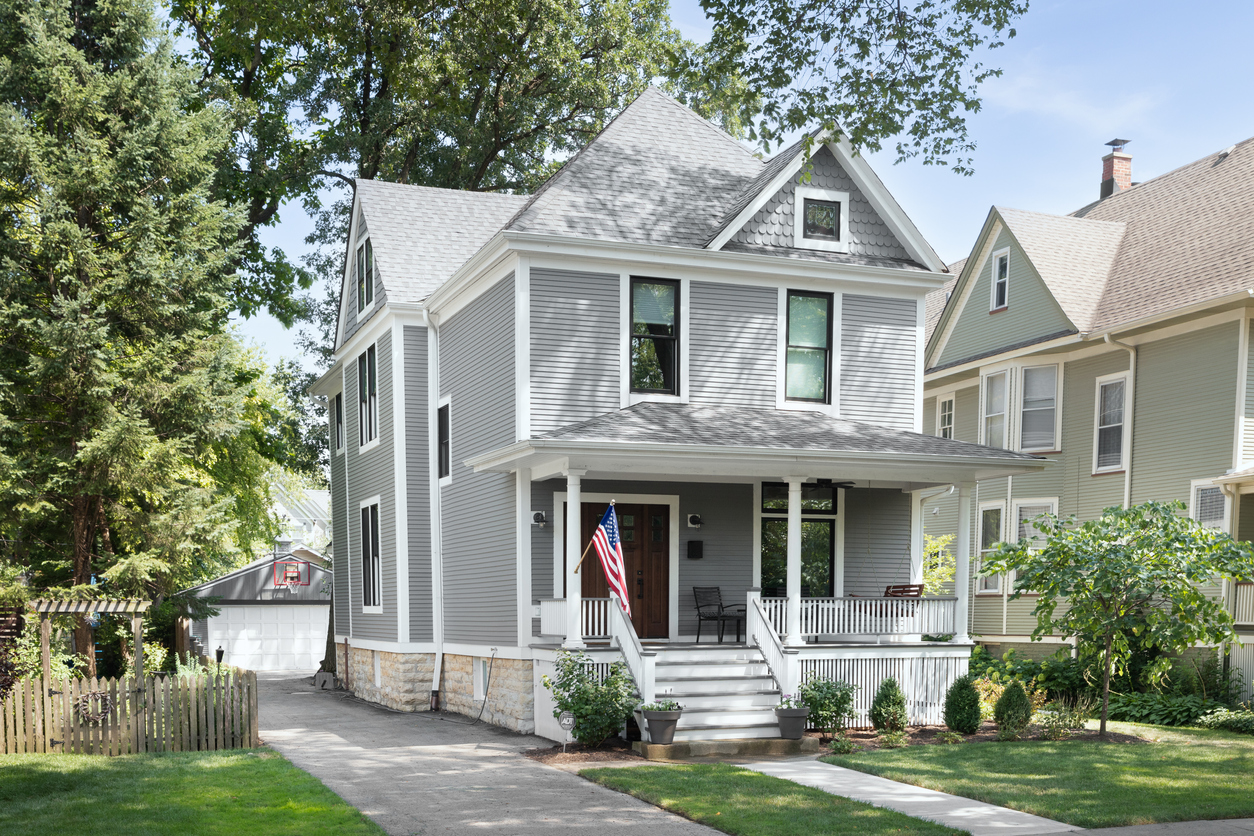 In our opinion, siding has a bad reputation – mostly based on outdated ideas about siding that date back decades.
It's true that siding in the 1970s-90s wasn't particularly nice and tended to wear out quickly. Most of the ugly siding you see is from these old installations. However, siding has advanced a lot in the last twenty years, with companies like James Hardie leading the way. If you've thought about siding, a James Hardie installation might be perfect for your needs!
NuHome is a proud partner of James Hardie, and it's our siding of choice for most of our clients. Here's why!
Why More People Are Choosing a James Hardie Siding Installation
Fiber cement manufacturing
Most older types of siding are based on vinyl, which is cheap to obtain and install, but starts wearing out quickly. James Hardie siding, on the other hand, is made from fiber cement. This makes it far more durable and long-lasting than older types of siding, potentially standing up to the elements for decades with minimal maintenance.
Different designs for different weather
People in different places in the country have very different weather conditions, so James Hardie has multiple lines depending on the climate. HZ5 siding is designed to better resist cold weather, while HZ10 products can stand up to intense sun exposure.
This makes it easy for a great home contractor like NuHome to provide James Hardie siding which will stand up to the weather wherever you are.
Another of James Hardies' innovations is their ColorPlus Technology. This is a special finishing process that bakes the siding's color directly into the fiber cement, allowing it to resist fading far better than older siding types. A James Hardie installation will keep looking great, year after year, without losing its color.
Combined with the huge range of styles and colors available, and there's a type of James Hardie siding to fit virtually any home or design style!
Another benefit of the hardiness of James Hardie siding is that it's better for insulation. It can be installed with a layer of foam beneath the siding, giving it great insulative properties that can easily reduce your home's heating and cooling costs. The robust, weather-resistant siding will help protect the foam and ensure it remains solid for years.
There's very little you need to do to maintain your James Hardie siding, besides washing it down from time to time. A yearly power wash will keep it looking great for decades, with no other maintenance needed.
Call NuHome for the Best in Virginia and Maryland Siding
Since 1998, we've been one of the premier home renovators in the area. We can update the look of your doors, windows, and roof, or install a brand-new set of James Hardie siding all over your home.
You can see our previous work for yourself in our portfolio – and then contact us to discuss your own siding installation!
get a free quote today