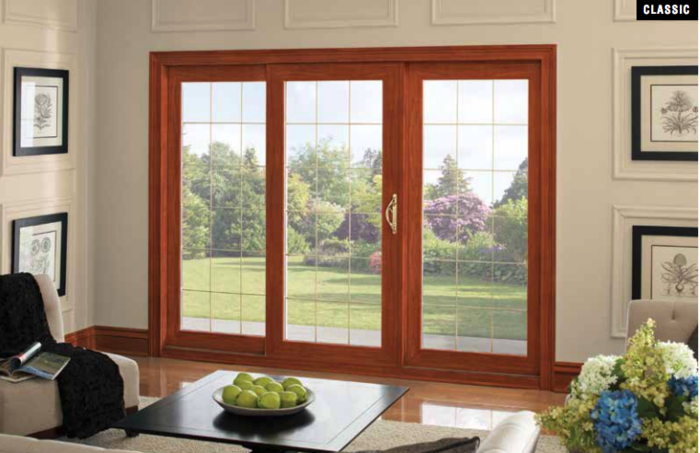 Your home's windows serve many purposes, from letting in light to helping to create your home's "personality" when viewed from outside. One of the best ways to enhance your home, and even improve its value, is by installing replacement windows. A new set of windows can do wonders for the look of a home. Plus, you have so many options in what kind of windows to choose!
Not every window will work on every wall, but you still have plenty of choices. These are some of the most popular window types, and where they work best.
Five Popular Choices When Installing Replacement Windows
1. Double hung windows
These are our most popular options – two panes of glass, arranged vertically, each on its own tilting mechanism. They're easy to clean and are a great way to increase ventilation in any room. Plus, they can come in a huge variety of styles and colors to match any look.
2. Casement windows
Casement windows are perhaps the most typical kind of window – two panes, side by side, which swing open outwards. You can open them manually, or by using a crank. They let in more light than double-hung windows, although you will want some sort of feature to prevent entry (by people or animals) if you're going to keep them open.
3. Slider windows
These are multiple panes of glass, arranged side by side, but they use a sliding mechanism rather than opening inwards and outwards. These are sleek and modernist, and therefore best for modern-looking homes. They're also a good choice if you have someone in your home who'd have difficulty operating other types of windows.
4. Bay windows
Bay windows have a trapezoidal design and extend outwards past the wall of your home. They're striking, create amazing views, and let in loads of light. They are, however, a bit more vulnerable to damage since they stick out.
Bow windows are a variation with a curved surface, rather than trapezoidal.
5. Awning windows
These are smaller windows that open outwards from the bottom at an angle. This allows them to ventilate a room, while keeping out light rains and other falling debris. They are often a good choice for basements, or for rooms where privacy is desired like the bathroom.
Need help installing replacement windows? NuHome has over twenty years' experience creating great new looks for local homes. Get your free estimate today!
get a free quote today