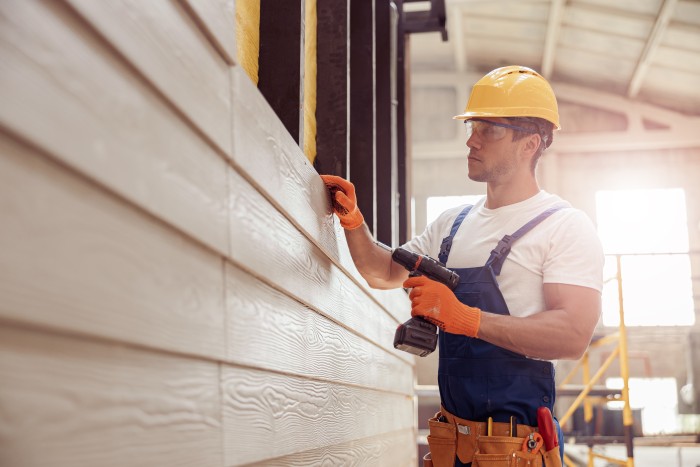 There are many different reasons that might indicate it's time for you to replace the siding on your home. Perhaps you've noticed some of your wallpaper bubbling, meaning that moisture is getting trapped inside your home. Or maybe you've noticed that your electrical bill is higher than normal, indicating that the seal of your siding isn't doing its job properly. Or maybe you're just interested in selling your home and you need an upgrade. Whatever the reason, if you've recently hired siding installation services, it's extremely important to make sure you take the necessary steps to prepare your home for the process.
Five Things to Do Before a Siding Installation Project Begins
1. Prepare your yard and driveway
Make sure to remove anything outdoors that you don't want potentially damaged including items such as patio furniture, plant pots, yard toys, or gardening equipment. This will also expedite installation and ensure there's nothing in the way of the siding installation services.
2. Cut back any trees or bushes
Make sure to trim any trees or shrubbery around your home to ensure that the installers have easy access to the siding. Don't forget to cut the grass as well so debris can be easily found and removed.
3. Remove wall decorations
The siding installation process can often cause vibrations to the walls of your home, meaning that there's a possibility anything hanging on the wall might be less secure than usual. Make sure to remove wall decorations if possible and don't forget to take fragile items off of any tall shelves that are positioned against exterior walls just in case.
4. Keep away pets and children
Allowing pets and children outside during the siding process can be dangerous with the potential for falling debris as well as distracting for your siding installers. Additionally, the noise also might disturb both pets and children indoors, so make sure to explain what's happening to any young children thoroughly and if possible have either pets or children stay at a friend's or family member's home during the construction.
5. Turn off exterior power
To prevent any risk of electric shock to your installers, make sure you also turn off the electricity for any exterior lights you might have.
Trust NuHome for Siding Installation & More
For expert siding installation services, give us a call today at NuHome. We'll work with you to ensure that your siding installation goes as smoothly as possible and looks as beautiful as possible. Get in touch with us today for a free quote, and check out some examples of the amazing work we've done on our website!
get a free quote today