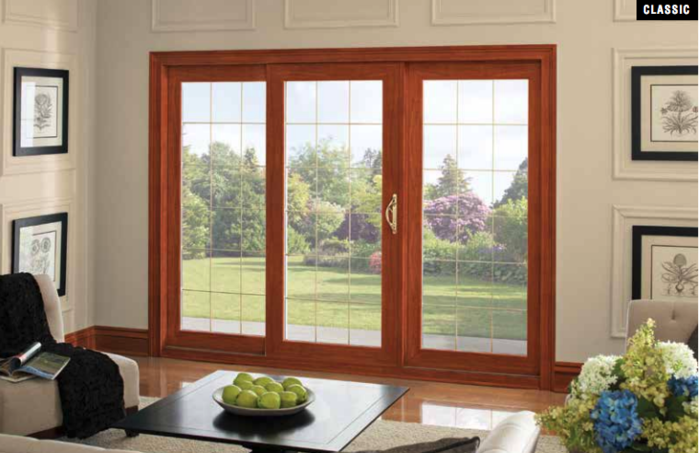 Once you've decided on installing replacement windows and chosen a contractor, it can be exciting – and difficult to wait for the big day when the installation crew will show up.  However, there are actually a number of things you can do while you wait that can significantly improve the experience for everyone involved.
More critically, if your contractor is getting paid by the hour -which is common- a bit of prep work beforehand can potentially reduce your final bill.  The easier the work is for the contractors, the less you end up paying.
Based on our own decades in helping homeowners improve the look and feel of their home, these are some of the things we're happiest to see when we're installing replacement windows.
How You Can Help Your Windows Installation Contractors Work More Quickly
Clear out the area on both sides
Your contractors will need easy unrestricted access to the windows being replaced, both outside and inside the house.  You can save a lot of time and effort on the day of the installation by making sure those areas are clear beforehand.
Move any furniture, plants, small rugs, lawn ornamentation, or anything else which might get in the way of the contractors.  Likewise, remove any blinds, shades, etc, which are covering the windows.  Also, think about logistics.  If your contractors will be working on a floor above ground level, they'll need room on the lawn below to set up ladders and other equipment.
Move or cover anything you value
Your contractors will do their best to reduce how much dust and debris are created when they're installing replacement windows, but there will always be some waste materials getting spread around.  Be aware of what's near to where the work is being done.  Tables, chairs, and other furniture should be either moved or covered up with a tarp, along with anything else you don't want to risk.
Ask your contractor if they'll do a walk-through
It depends on the company, but many contractors are willing to send someone over to walk around your lawn and the relevant parts of your house, looking for things that may cause an issue.  If your contractor will do this, it can be a great help.  They have an eye for what will make the work more difficult and give you a head's up in time to fix the issues before their work begins.
When Installing Replacement Windows, Choose NuHome
Since 1998, we've been providing top-quality home renovation services with a dedication to creating fully satisfied customers. From windows to siding to full kitchen revamps, we can help make your dream home a reality.
Contact us for a consultation.
get a free quote today