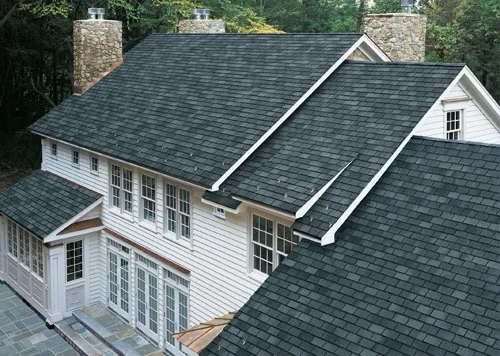 Homeowners can never underestimate the importance of a good roof, and shouldn't take decisions about home roofing companies lightly either. This can be a difficult decision to make for a number of reasons, starting with the fact that every company makes claims and offers a variety of materials and costs to choose from. There are a number of definite advantages offered by a great home roofing company though, and here are a few things to consider in order to help you find one in your locality.
Check Licenses And Insurance
Codes and requirements for home roofing contractors differ between states, but most states require contractors to be licensed to work in that state. Find out about code requirements for your area so you can choose a home roofing company with a license that is up to date. This will also give you legal recourse if something goes wrong with the work. Also, ask to see insurance certificates verifying that the roofing company has general liability insurance because this is important.
Ask About Warranties And Estimates
Roof materials come with different warranties depending on the material you choose. Shingles, for instance, cost as much as older ones but last longer and generally come with a warranty of at least 25 years. Find out what warranties your home roofing company is offering you. Also ask your home roofing company for a detailed estimate in writing to understand the cost of removing your old roof, adding a new one, materials, and anything else that may come up. You don't need surprise costs.
Local Companies Make Sense
Choosing a local home roofing company has a number of advantages, starting with the fact that a local office signifies an established business. Avoid door-to-door roof salesmen because they are part of roofing scams and often prey on families who have suffered serious damage.
Need A Home Roofing Company?
For decades, NuHome Remodeling has been the home roofing company of choice for thousands of clients. We offer all kinds of installation and replacement services backed with warranties. For a consultation about any of your home remodeling needs, contact us today.
get a free quote today