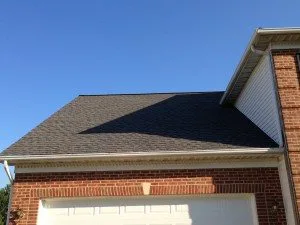 Few elements of a home's construction are more important than its roof. A roof helps hold a house together, keep the weather out, and keep your air conditioning in. When a roof is in good shape, you'll enjoy lower energy bills, while relaxing in comfort.
However, over time, roofs will slowly wear down. Tiles become broken or go missing. Cracks may appear, or gaps between the roof and the flashing. As these problems become more severe, it can lead to:
Drafts and uneven temperatures
Higher air conditioning and heating bills
Water damage from rain and snow
Intrusion from animals or vermin
Damage to items in the attic or other upper levels
Roof repair can only get you so far. Most roofs will last around 20-30 years, but in older homes, a failing roof can become a major concern. That's when you should call in NuHome to handle your Chantilly roof replacement!
NuHome Knows Roofs
For over twenty years, we've been one of the top home renovation contractors in the Chantilly area. We offer extensive expertise at fair prices. Our goal is to delight every customer with our work while supporting our projects for years to come.
We'll talk with you and survey your property, to understand your home and your lifestyle. There are a lot of decisions to be made when it comes time to replace a roof, and we want to educate you so that you'll feel good about the decisions you make. From roofing materials to the decision whether to fully remove the roof or re-build upon what's already there, we'll talk you through the process.
When it comes time to do the work, you'll find that we're consummate professionals, dedicated to creating great outcomes.
NuHome Is More Than Just a Chantilly Roofing Company
Looking to renovate other areas of your home? NuHome has you covered! We offer windows, gutters, and doors services so that you can enjoy the latest green innovations in home construction. We also do skylights!
Or, if you want a great new look for your home fast, consider a new siding installation. We have a vast array of colors and textures to choose from. It's like a facelift for your entire home.
So, when it's time for a home upgrade, remember NuHome – Chantilly's top choice for roof replacement and home renovation. Contact us for a free quote!
ROCKVILLE ROOFING CONTRACTOR
When searching for a Rockville Roofing Contractor consider NuHome. Locally owned roofing contractor headquartered in Fairfax, VA serving serving Northern Virginia, Maryland and DC.