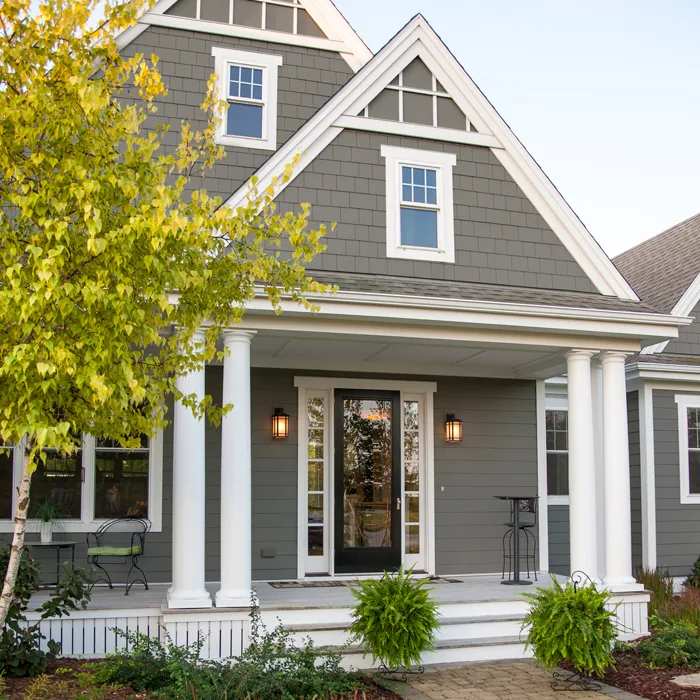 Your siding is not only an important aesthetic element of your home, but it is also a protective barrier against outside threats such as weather, animals, and insects. At NuHome, we work with stunning siding materials such as CraneBoard Board & Batten vertical siding, HardiePanel vertical siding, and other popular options.
Unfortunately, no matter what materials you use, there comes a time when it is time for a siding replacement. Our team at Nuhome has provided five tips for determining when it is time to replace the siding on your home.
5 Signs it's Time to Replace Your Siding
Maintenance work is piling up
Properly installed, high-quality siding should not require maintenance on a regular basis. If you find that you often have problems with your siding, it may be less expensive to have it replaced than to continue investing money in worn materials.
Gaps
As with roofing materials, your siding may begin to break down and parts of the material may fall off if it becomes worn down over time. If you notice missing materials, there is potential for pests and moisture to seep into your home and threaten the structural integrity of the building. At NuHome, we offer numerous vertical siding options that should last for years to come and withstand a variety of adverse weather conditions.
Faded siding
If the color of your siding is beginning to fade, this could be a sign that it has not been replaced in a very long time. This means that it will be more susceptible to damages and can cause your home to appear washed out. View our siding portfolio to see what a fresh color could do for your home.
Damaged siding
If you notice that some of your siding materials are cracked, or beginning to sag, they may not be protecting the structural components of your home properly. Damaged siding can allow moisture and bugs to get inside your home and can drastically decrease your property value. Our home experts will happily explain our top-rated siding options so that this problem does not happen again.
Rotting materials
With constant exposure to the elements, it is no surprise that siding can become subject to rot. If you notice a bug infestation orbroken down material on the outside of your home, it could be a sign that your siding is rotting and it is time to call a professional for a replacement.
Contact NuHome for Siding That Lasts
Not only do we work with top brands at affordable prices, but our certified professionals will ensure a quality installation that lasts for years to come. Contact us today to learn more!
get a free quote today